Search our Properties

Currency Converter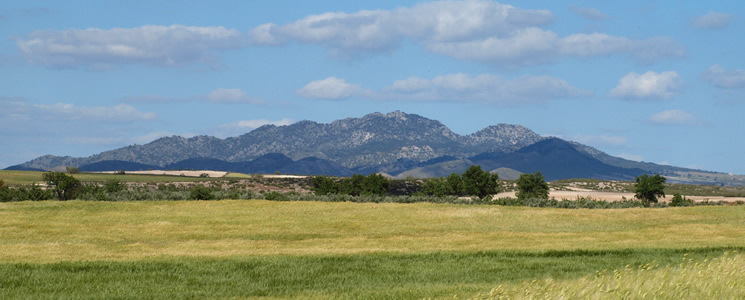 Welcome to the property chest, Spanish Inland Property in Beautiful Andalucia. We are a family company based near Baza and Seville since 2002 and have helped many people find their ideal property in this beautiful part of Real spain and especially Andalucia
Click on the search boxes or the pictures to find your ideal Cave house/home, cortijo or Finca, new build or land. We have over 16 years of sales and development experiemce. Contact us direct if your dream home is not here. These are our FEATURED PROPERTIES, many of which have been Reduced. If you have a really specific property you would like to see please let us know by email at info@casasl.com
Why Spain is Hard to Beat for Affordable Living
For affordable living, it's hard to beat Spain these days. It's always been one of the European's favourite countries a place to return to over and over, thanks to its enjoyable, laidback lifestyle; the great food; warm, sunny weather; beautiful beaches; and rich culture. Whether your looking to sit at a seaside cafe enjoying a meal and a drink, stroll a historic city by night, or relish world-class museums, Spain delivers. And these days, with the low euro and low cost of real estate, spending time in Spain is cheaper than it's been in years. A couple can live comfortably for as little as €1500 a month, including rent of a small apartment. (If you choose to buy your own place, there are cities, even along the coast, where you can find accommodation for under €50,000.) If you prefer to stay part-time, Spain's varied (but generally warm) climate means that you can always find someplace that is sunny and warm, no matter what time of year. A lot of expats prefer living on the coast not only for the sea and the beaches, but also for the year-round warm weather, the ready availability of property to rent or buy, and good rail and air connections.
A number of Spain's coastal destinations like the Costa del Sol, on the southern Mediterranean coast are well known, and most people recognize their names. But for every well-known destination, there is a less well-known but equally beautiful destination not that far away...and it often offers lower prices and fewer tourists. In-Land Spain.
In the past 10 years, in-land Spain has become very desirable for many Europeans. The prices tend to be 15 to 20 percent cheaper for everything and with just a little Spanish you can enjoy the "real Spain". Andalucia has the weather, beautiful scenary, amazing prices and in some cases property has been selling for less than €30,000 all in. Areas to ook at include Baza, Los Carriones, Castillejar, and the white villages around Castril. A little known fact is that over 50,000 people live in modern cave houses stretching from Granada city to Baza in Castril in the North. These are amazing environmentally properties with an all year round ambient temperature of 18-20 degrees, low maintenance, and look stunning.
Barcelona
is many people's favorite Spanish city, and with good reason. It's Spain's second city, after Madrid, and offers all amenities, beautiful architecture and style, and urban beaches. But it's expensive, at least by Spanish standards. So an area I prefer instead is the Costa-del-Garraf, a string of little towns just south of Barcelona. You're as little as 20 minutes from Barcelona by commuter train...but you'll enjoy less-crowded beaches and smaller towns with a cozy atmosphere. Sitges is the best-known town on this coast.
Alicante
on the eastern Mediterranean coast (the Costa Blanca), gets loads of European beach tourism. It's a lovely, mid-sized city with very accessible urban beaches. But folks often tend to forget that Valencia, at the north end of the Costa Blanca, also has urban beaches. As Spain's third-largest city, Valencia has all the goodies of a major metropolis but in a smaller, more manageable package. And, though prices are rising here, cost of living and property is still much less than in Barcelona and Madrid. If you want a city lifestyle with beach on the side, this is the place to come.